DIY Handpainted Tights Tutorial: Batgirl Edition | by Elise Jimenez
First off I would like to say a belated happy 2013 to everyone! I don't know about you, but have been pretty lazy for the first few weeks of this new year. I didn't jump right into any of my resolutions like I normally do. 
Thankfully, my mindless browsing on Pinterest actually did some good and inspired me to come up with my first tutorial of the year! (Posting more on here is definitely on the resolutions list…and a possible revamp could be coming soon!) 
As soon as I saw these beauties, I knew I had to try it…but with my own twist. No hearts and swallows for me. In my mind I could see only bats. 
I wanted to go for a classic Barbara Gordon look so I chose bright purple and yellow for my colors. 
WARNING: This will be time consuming, you may get messy and it requires lots of patience, but it's totally worth it.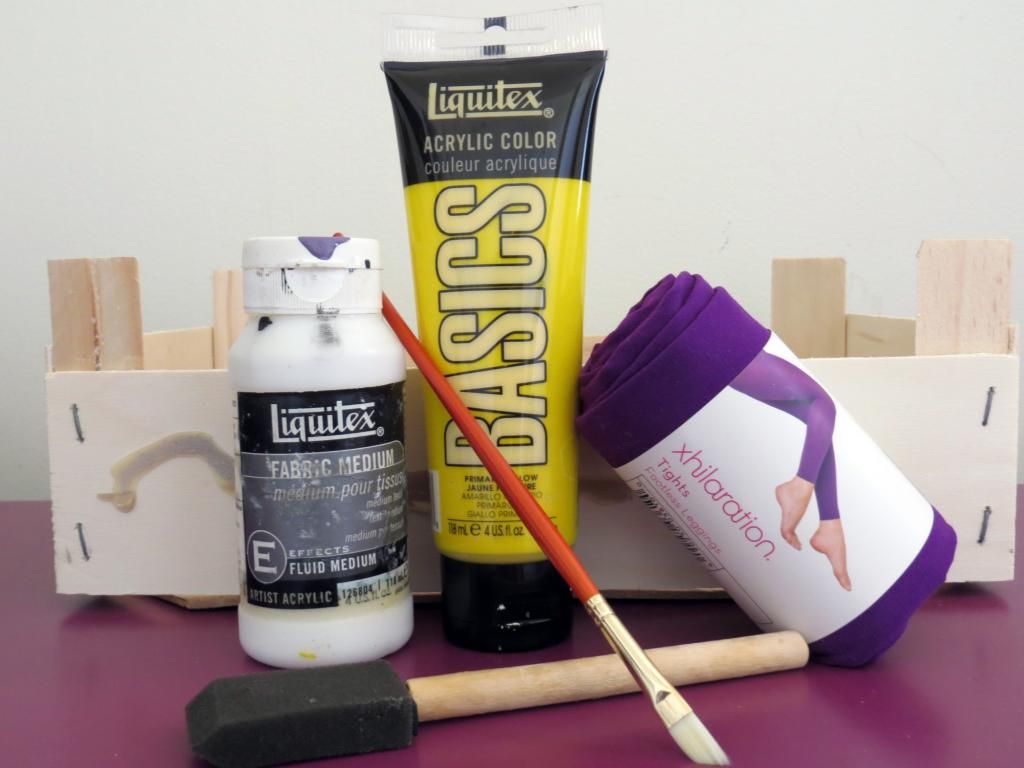 Here is what you'll need:
Tights
Acrylic or fabric paint (I mixed my acrylic paint with fabric medium)
Parchment paper or something like a manila folder for creating the template
A brush and a sponge brush
A blowdryer
Your legs 
 The bat symbol I used can be found
here.
 Download it and play around with the size…it doesn't matter that the original will be fuzzy when you blow it up. 
Step 1: Put on your tights.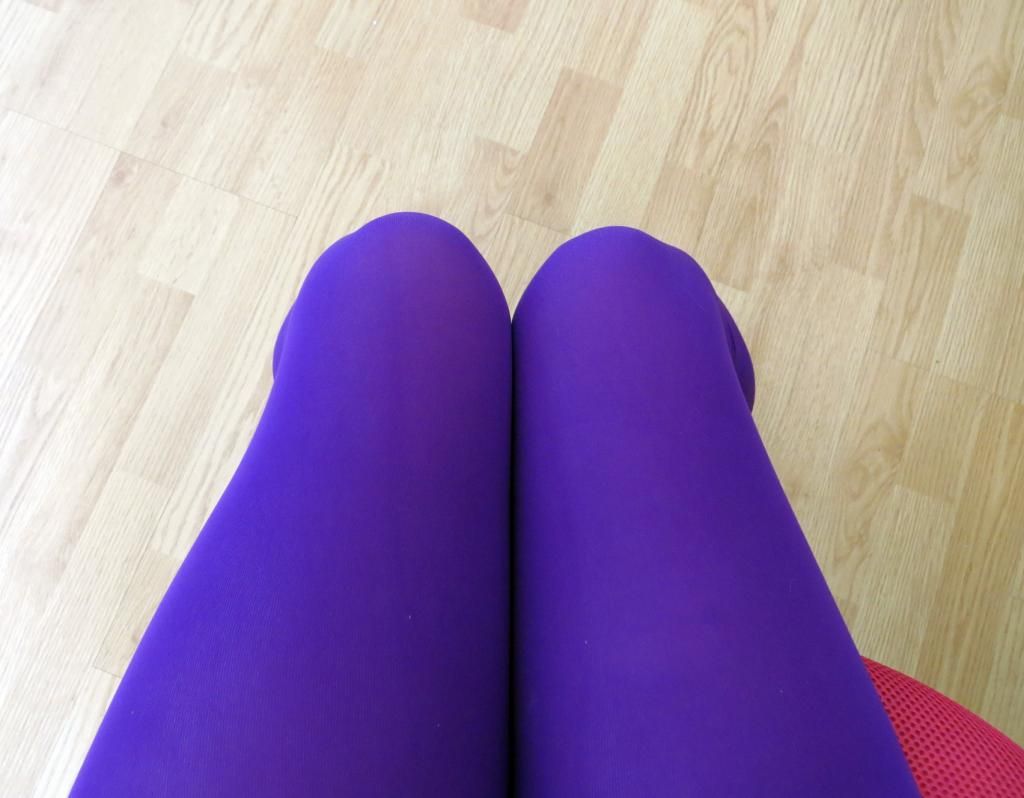 Step 2: Decide on where you want your bats to go and trace around the outline of the bat. (Don't use a black marker like I did. It takes forever to cover up.)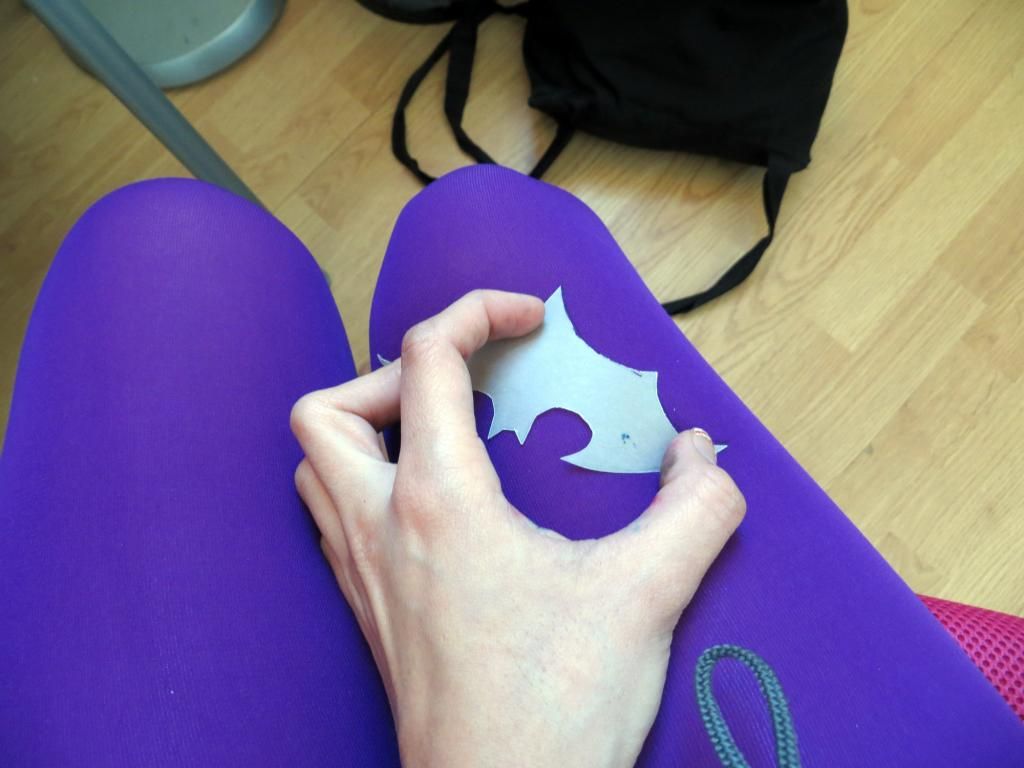 Step 3: Paint very carefully. Yes, you will be painting the tights while you are still wearing them. If you let it dry long enough, there shouldn't be much paint left on your legs.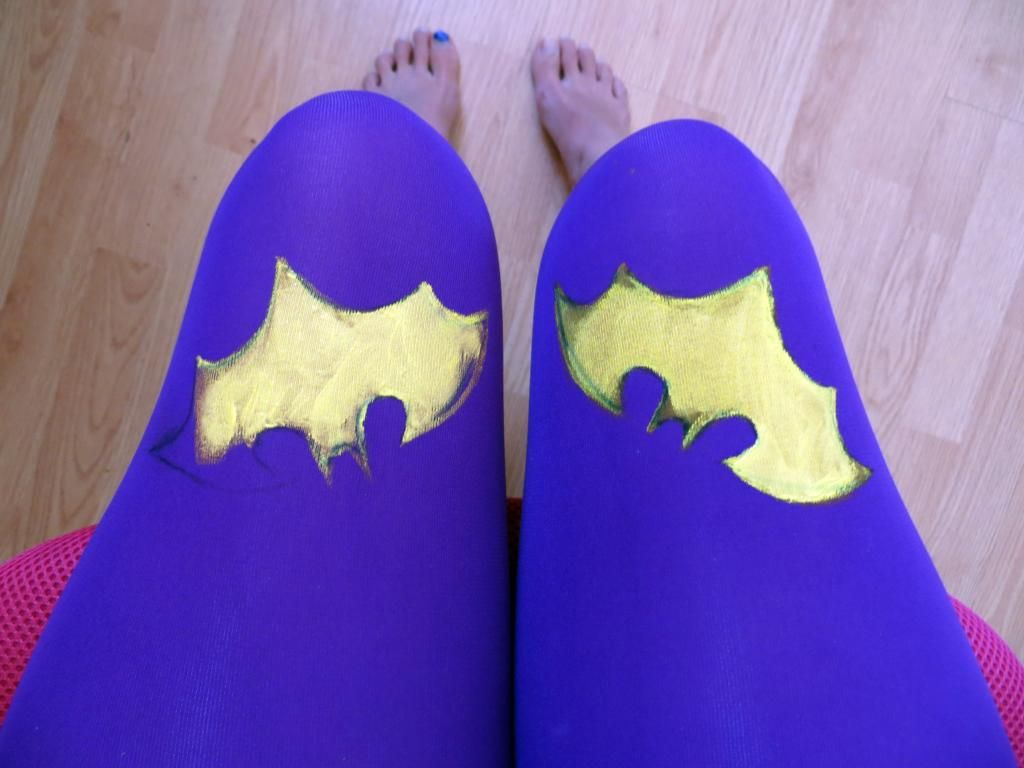 Step 4: Blow dry in between coats and once you are finished painting to help the process go a little quicker. I still had to wait a little more than an hour before I could take them off. 
Step 5: Seal with clear nail polish for extra protection. 
And you're done! Just make sure when you take them off, you peel the design away from your leg very slowly so none of the hard work you just did gets ruined. 
Enjoy :) 
- Elise